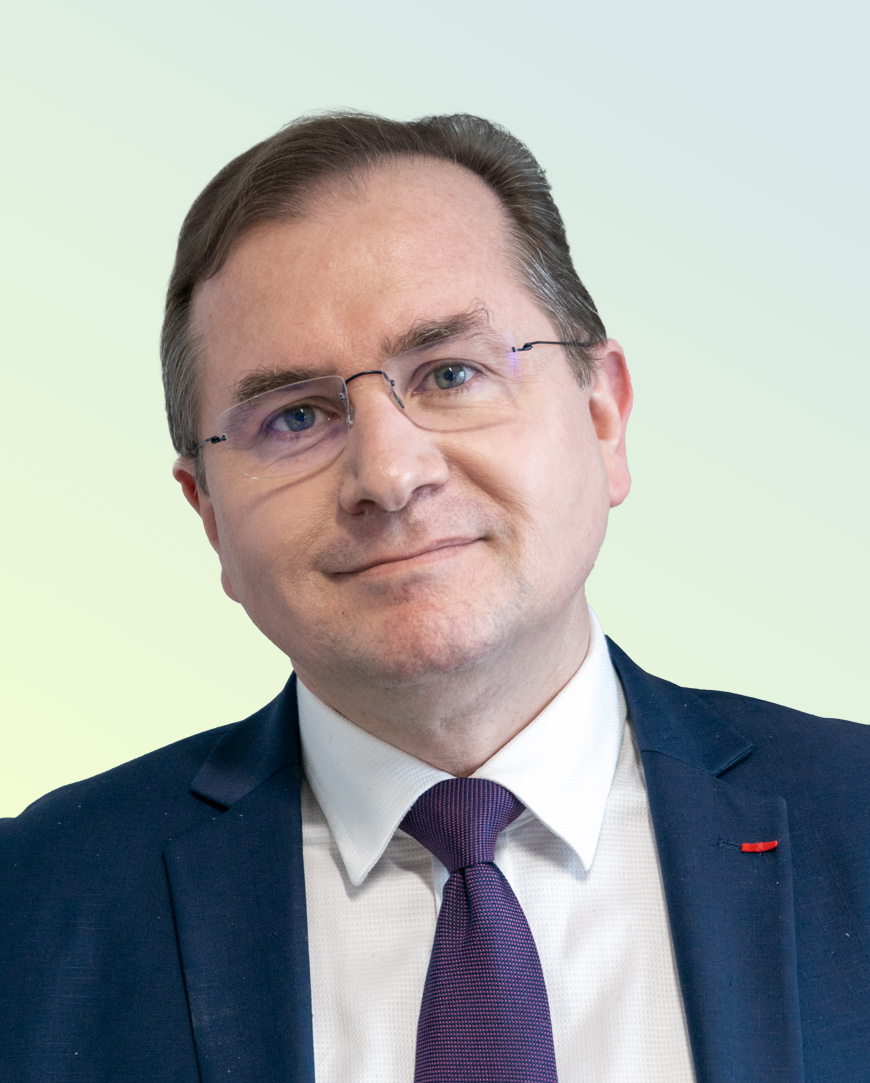 President & CEO, Grid Solutions and Power Conversion
Philippe Piron is President & CEO of GE's Grid Solutions and Power Conversion, two worldwide systems providers contributing to the electrification of the world.
He is responsible for steering the companies' strategies and for continuing to develop the businesses across multiple energy-intensive industries, contributing to the decarbonization of their footprint and building the grids of the future, while driving commercial and operational excellence. Grid Solutions provides power utilities and industries worldwide with integrated systems, and services to bring power from distributed energy resources, reliably and efficiently from the point of generation to the point of consumption. Power Conversion is an energy conversion systems provider for mission-critical applications (Marine, Oil & Gas, Power, Industry). It enables the decarbonization of fossil-energy intensive end-uses through electrification and helps to drive the electric transformation of the world's energy infrastructure.
Solar & Storage Solutions are a leading technology player, providing solar inverters and grid-scale battery energy storage systems, complementing Grid Solutions and Power Conversion ranges of systems. It aims to the integration of hybrid power generation sources enabling a dispatchable, reliable and grid-stable clean energy future.
Graduated (PhD) of Ecole Polytechnique in France, Philippe has more than 25 years' experience developing and transforming high-tech and industrial companies with a global footprint. He has been deeply involved in the fields of Energy, Aerospace & Defense, Marine, Telecoms and Digital.
Philippe joined GE in November 2020 as President & CEO of GE Power Conversion. Prior to this, he was President & CEO of Alcatel Submarine Networks (Telecom, Oil & Gas, Defense), having previously been CEO at GEA Group (Oil & Gas, Power, Renewables) and Roxel Propulsion Systems (Aerospace & Defense, Energetics).
Philippe is also Chairman of the Board of GE France and has been distinguished as Knight of the Legion of Honor by the French Republic Presidency.