OUR PATHWAY
OUR COMMITMENT TO IMPROVE OUR IMPACT
As a global company serving customers in over 100 countries, we are mindful of the need to continuously improve our impact on our people, communities, value chain, and planet as we act toward our purpose. From leading with integrity, respecting human rights, and ensuring the safety of our teams, to environmental stewardship and supply chain governance, we are committed to transforming our communities through action that addresses some of the world's most pressing challenges.
Our Sustainability Principles
As one of the world's companies crucial to innovating the technology to help electrify and decarbonize the world, we appreciate the complexity of the challenge. We're committed to innovation, agility, and collaboration with our partners to achieve our purpose, guided by our core principles.
01

Credibility

Knowing this path will take decades, we prioritize credibility first and foremost with our stakeholders to share what we objectively know and do not know. This also means as we get better and more credible information, we will share that with our stakeholders.

02

Continuous learning

Our analysis is based on how we see things today. We are committed to continuous learning to enable more insights and opportunities to make a difference, and we expect to make progress over time.

03

Collaboration

We know no one company can solve these issues alone. With GE Vernova's spirit of humility, we welcome continued collaborations with our customers, investors, regulators, peers, and those throughout our value chain to achieve success toward our goals.

04

Commitment to innovation and technology

Simply stated, GE Vernova's role in the energy sector's path toward net zero is to deliver state-of-the-art technology today to make progress while innovating the breakthrough technologies for tomorrow.
Values & Initiatives
As a company that serves customers globally, we are mindful of the impact our actions have on the world. In line with our sustainability efforts toward continuous improvement for purposeful outcomes, we have prioritized the following commitments.
Safety
Our ultimate responsibility in every business, at every site, is to make sure that anyone who works for GE Vernova or does work on our behalf goes home safely at the end of the day. Our expectations to maintain a safe, healthy work environment extend well beyond our own operations to all places where we work—customer sites, field services, and at our project installation and construction locations.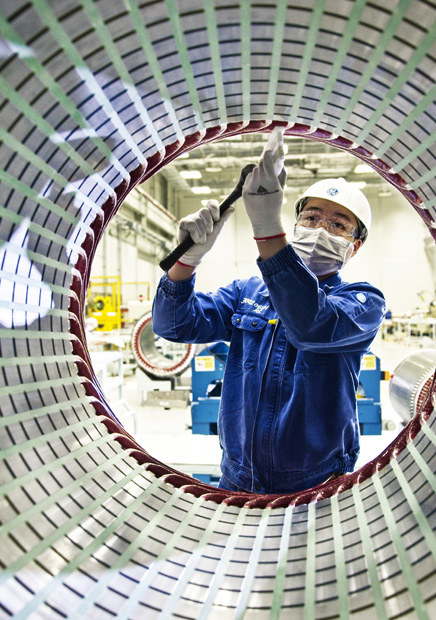 Carbon neutrality
Having met our 2020 emissions reduction targets ahead of schedule, we set a new goal to achieve carbon neutrality within our own operations (i.e., Scope 1 and 2 emissions) by 2030. To achieve this goal, our businesses are making operational investments in energy efficiency, reducing emissions from the grid through smart power sourcing and using lean practices to eliminate energy waste.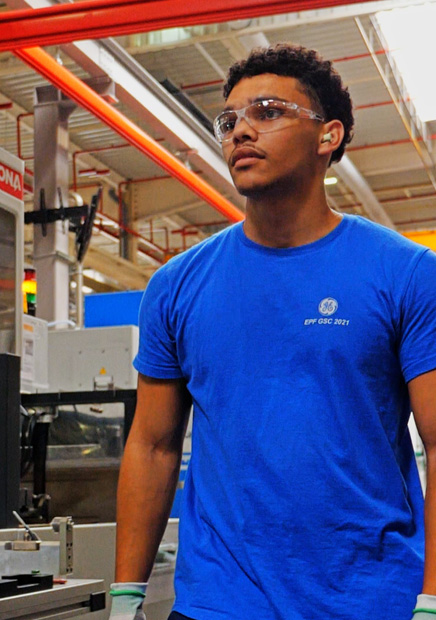 Our net zero ambition
In 2021, we set an ambition to be net zero by 2050 for the Scope 3 emissions associated with the use of our sold products, which is the most impactful and relevant emissions category given the nature of our businesses. We are collaborating closely with our customers, suppliers, policymakers and other companies to turn net zero engineering challenges into business opportunities.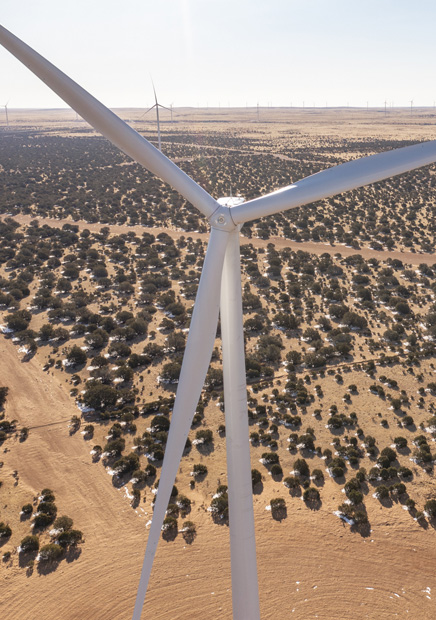 Human Rights
At GE Vernova, respecting human rights is embedded in how we do business. A sincere human rights commitment requires constant vigilance, innovation, and stakeholder engagement for enduring progress—the vital aim of all we do.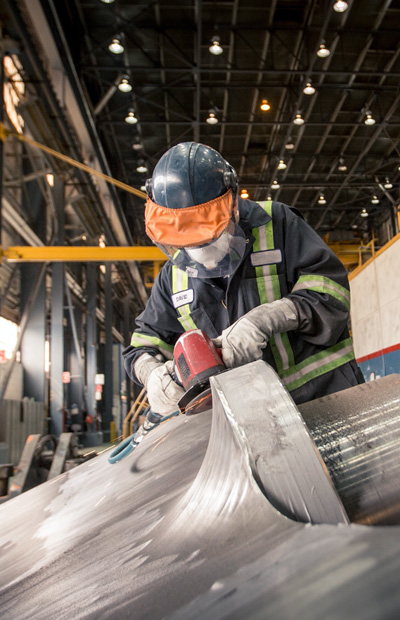 Diversity, Equity & Inclusion
At GE Vernova, our Diversity, Equity and Inclusion (DEI) focus is rooted in the belief that diverse teams and perspectives are essential to building a world that works. By working together, we can foster an inclusive culture that ensures every employee feels accepted, respected, and belongs.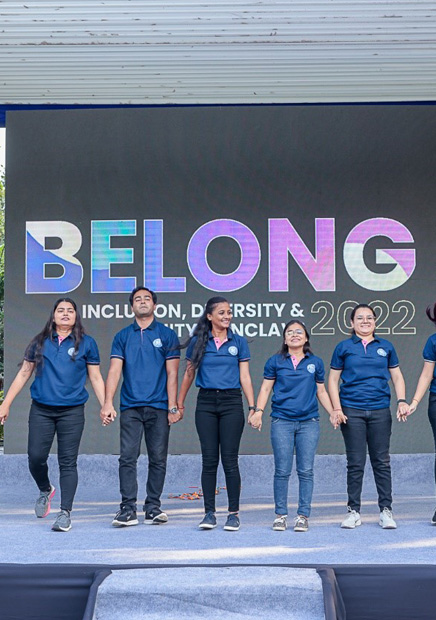 Ethics & Compliance
GE Vernova's Ethics & Compliance program focuses on prevention, detection and response. It begins with GE Vernova leadership's personal engagement on integrity. Leaders across the businesses personally drive a culture of integrity everywhere GE Vernova operates by leading by example, incentivizing compliance and promoting open reporting. To ensure the program is evolving as new risks emerge, GE Vernova relies on a team of legal and functional experts to help us stay ahead of significant compliance risks and a changing regulatory landscape.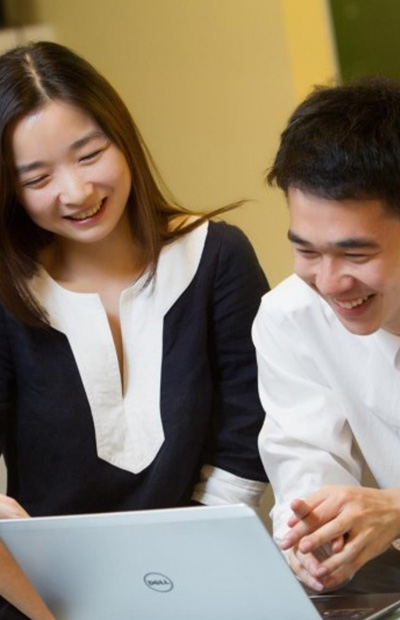 Product Safety & Quality
Lean is foundational to how we work at GE Vernova. Safety, Quality, Delivery, Cost (SQDC)—in that order—help us deliver for our customers and build a world that works. These are not simply four metrics that we are regularly reporting on, but instead are our desired set of shared instincts. We are committed to creating safe and effective products that help meet the needs of our customers and are doing this through continuously working to improve product quality.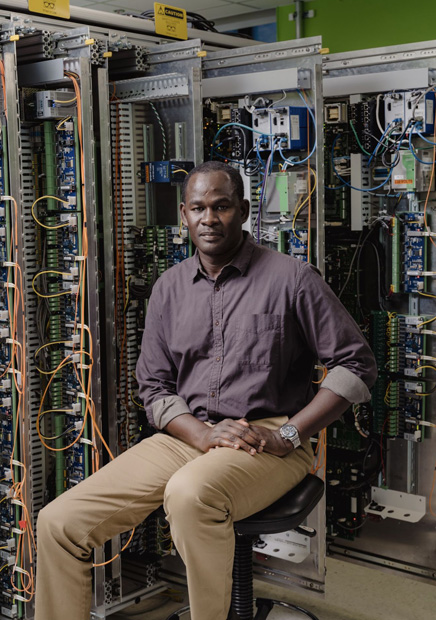 Product Stewardship
Product stewardship focuses on managing the energy, water and materials that are utilized in the production, use and disposal of a product, along with managing product safety, at all stages of the product lifecycle.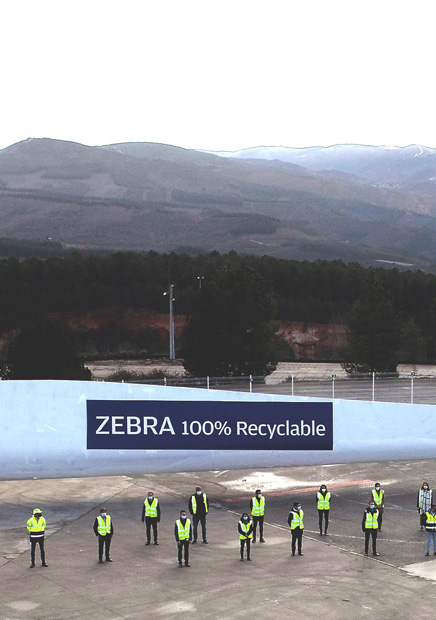 Advocacy
GE Vernova's focus on sustainability is to innovate technology to lift up the quality of life for people everywhere. While our focus is on technology and innovation, we know that strong policy, engagement, and partnership are critical to the success of these shared goals.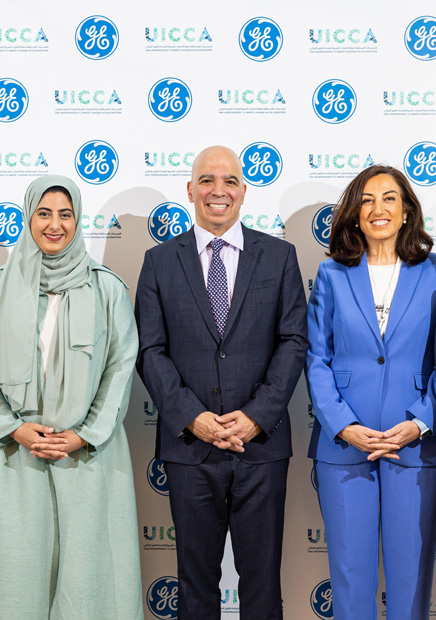 Environmental Justice
We are working hand-in-hand with local governments, private groups, property experts and technical resources to define reuse plans that buttress community goals and catalyze more sustainable economic development.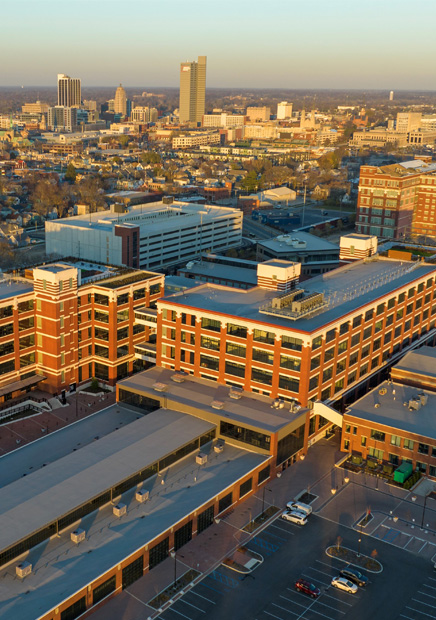 Our Sustainability Performance
Our sustainability performance in 2022 and priorities in 2023 and beyond align with the identified UN Sustainable Development Goals (SDGs) to help address the identified societal challenges. In 2022, we are proud the suite of our key sustainability metrics trended in positive directions. For more information on our sustainability performance please see GE's 2022 Sustainability Report.
UN Sustainable Development Goals for a Sustainable Future
The United Nations (UN) Sustainable Development Goals (SDGs) are an interlinked agenda of 17 objectives to help nations address our most pressing global challenges, from climate change to inequality. GE Vernova continues to play a crucial role in advancing sustainability and quality of life. GE has been a signatory to the UN Global Compact since 2008, and we see close alignment between 11 of the 17 SDGs and our business strategy and sustainability priorities.