OUR PURPOSE
The Energy To Change the World
GE Vernova is innovating, deploying, and servicing technologies needed to help electrify and decarbonize the world. We are committed to building and delivering state-of-the-art technology to help reduce emissions today while investing in breakthrough technologies for a lower carbon future.
Technologies Today
Our energy businesses provide powerful, integrated solutions with innovative onshore and offshore wind turbines, some of the most efficient gas turbines, as well as advanced technology to modernize and digitize electrical grids.
Power
Power includes Gas Power, Hydro Power, Nuclear and Steam Power. Gas Power is engineering advanced, efficient gas-powered technologies and services, along with decarbonization solutions that will help electrify a lower carbon future. Hydro Power offers advanced technologies that harness the power of water to deliver reliable power to some of the world's largest economies and remote communities. Nuclear is one of the world's leading providers of advanced reactor technology, fuel and nuclear services. Steam Power is delivering a broad portfolio of technologies and services that help nuclear, industrial and coal power plants deliver reliable power as they transition towards a lower carbon future.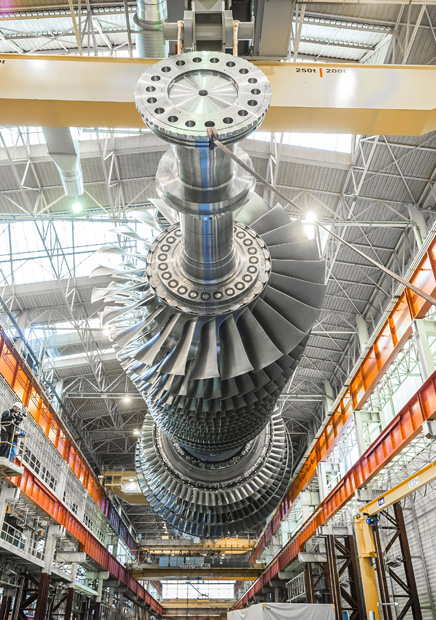 Wind
Wind includes Offshore Wind, Onshore Wind and Wind Turbine Blades. Offshore Wind is one of the world's leading offshore wind energy and services provider, with proven performance up to 14MW. Onshore Wind is harnessing onshore wind energy potential with a comprehensive family of smart, modular turbines that are uniquely suited for a variety of wind environments. LM Wind Power is an industry-leading developer and manufacturer of advanced, high-quality rotor blades for onshore and offshore wind turbines with a global manufacturing footprint and blade services solutions.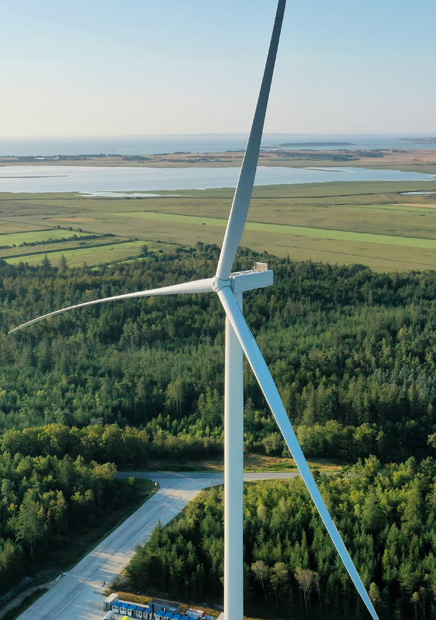 Electrification
Electrification includes Digital, Grid Solutions, Power Conversion and Solar & Storage Solutions. Digital delivers software needed to effectively manage and orchestrate the grid. Grid Solutions is a global provider to power utilities and industries for critical equipment, systems and services they need to bring power more reliably and efficiently from the point of generation to the point of consumption. Power Conversion is applying the science and systems of power conversion to help drive the electric transformation of the world's energy infrastructure. Solar & Storage Solutions is integrating innovative technologies in renewable generation and energy storage to deliver more flexible, reliable and intelligent solutions to enable the energy transition.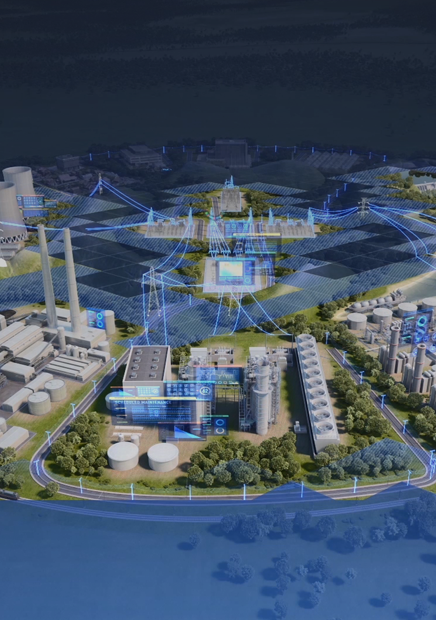 Accelerators
Accelerators include Advanced Research, Consulting Services and Financial Services. Our Advanced Research industrial research lab deploys strong, interdisciplinary teams to help solve the toughest industry problems and create differentiated technologies that deliver winning products in the marketplace. Our Consulting Services focuses power systems experts on solving some of the world's toughest technical and economic problems, enabling technology integration, and shaping the energy transition. Our Financial Services team supports customers and projects utilizing GE Vernova equipment and services with a wide range of investing and structuring solutions from development, construction and operations.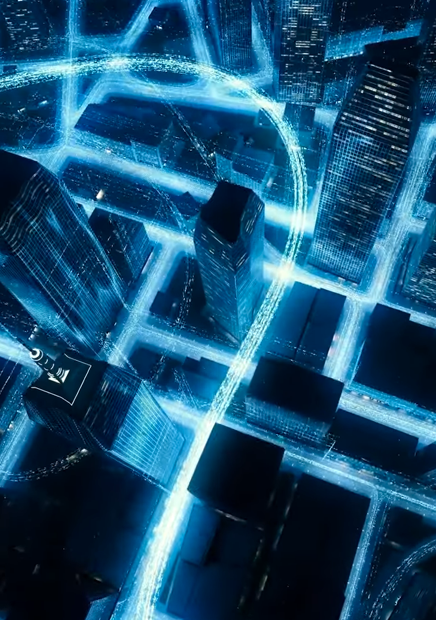 Breakthrough Technologies
We are equally focused on the important role of building the breakthrough technologies the world will need in the future, including small modular nuclear reactors, carbon capture, utilization and sequestration (CCUS), and low and zero carbon fuels, such as hydrogen, for new and existing gas plants.
Small Modular Nuclear Reactors
We are investing in GE Hitachi's BWRX-300 small modular reactor (SMR) and Natrium™ to provide carbon free, flexible, dispatchable electricity during generation.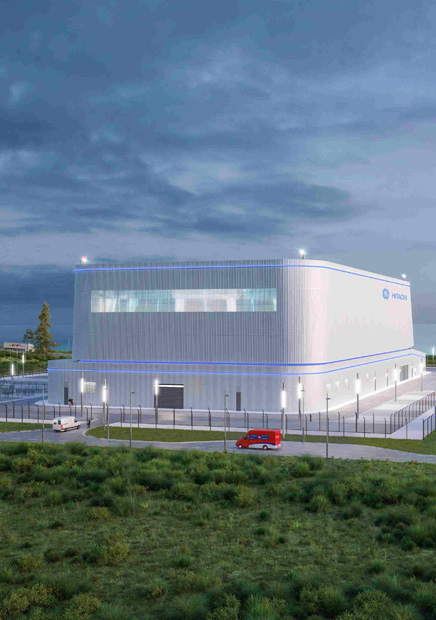 Hydrogen as a fuel
Our HA turbines can work with up to 50% hydrogen/natural gas mix. We have more than 120 gas turbines worldwide using hydrogen blends with 8.5 million operating hours.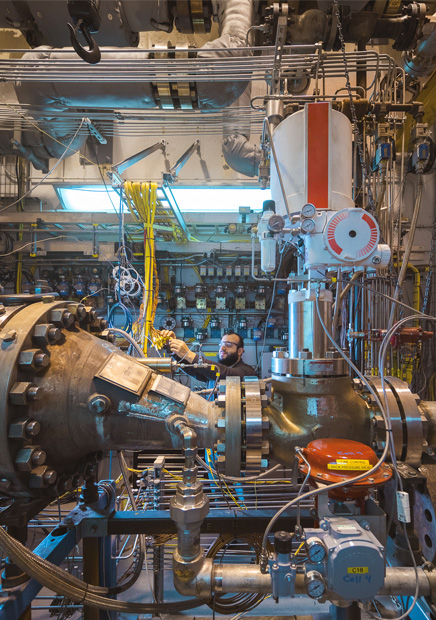 Carbon capture, utilization and storage (CCUS)
We work with multiple strategic partners to optimize the integration of CCUS technologies focusing on affordability, reliability and flexibility.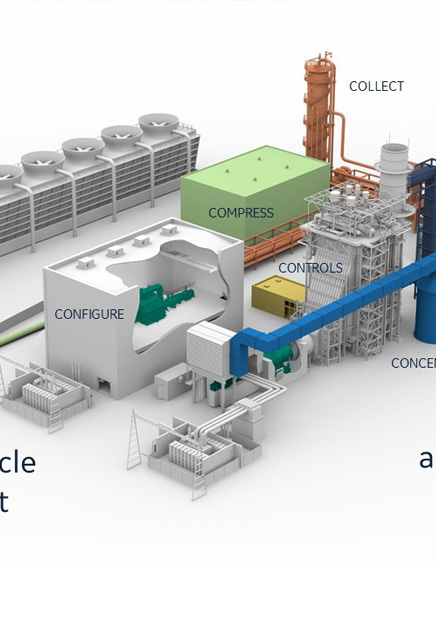 Pre - 2020

2020 - 2030

2030 - 2050
Pre - 2020
Building on substantial contribution from past action
2020 - 2030
Driving continued progress this decade
2030 - 2050
Innovating for the future
Pre - 2020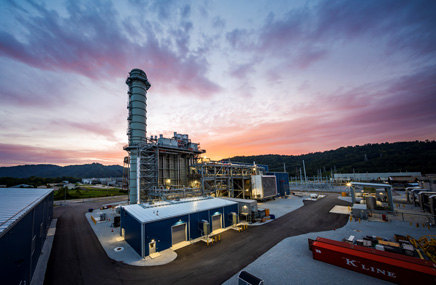 Our efforts toward decarbonization began well before 2020. GE has long innovated its products to drive efficiencies and reduce CO2, emissions by delivering state-of-the-art products. Our past efforts since 2010 lay a strong foundation for the progress forward.
Our Impact
↑13%
GE installed base growth during 2010–2021
↑16%
increase in renewables and zero carbon power generation technologies (2010 – 2021)
↓22%
reduction in carbon intensity of the GE installed base (2010 – 2021)
Key Technologies
Coal-to-gas switching with more than 50% fewer carbon emissions
Onshore wind growth and capacity factor improvement (rotor diameter, height)
Hydro/nuclear build and repowering
World-record gas combined cycle plant efficiencies
Advanced gas path upgrades reducing carbon emissions from installed gas turbines
2020 - 2030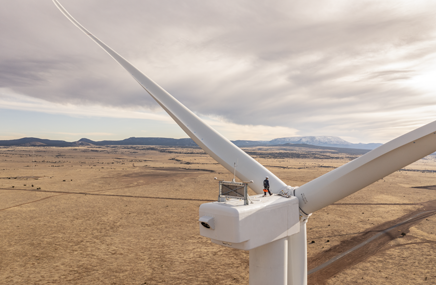 We are prioritizing the 2020s as a decade of action, with a focus on innovating the technology solutions needed to achieve net zero emissions in 2050. This will take several forms, including advancing technology with the potential to further reduce carbon emissions and carbon intensity in this decade and beyond.
Our 2030 Target
↓20-45%
reduction in carbon emissions relative to 2019 levels
Key Technologies
Offshore and onshore wind growth and capacity factor improvement
Hydrogen or renewable natural gas blending
Flexibility retrofits of existing plants to reduce emissions while balancing variable renewables
LM6000 Hybrid EGT integrates battery storage with gas turbine, enabling contingency (spinning) reserve without fuel burn and emissions demand events
Advanced transmission and distribution hardware/software to move renewables and ensure system resilience
2030 - 2050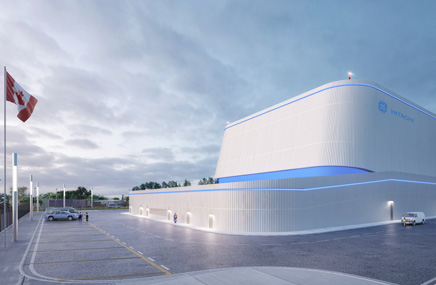 While we are optimistic about the role of GE Vernova's technologies to make progress through 2030, we know they will not be enough to achieve 2050 net zero ambitions. We are investing today to innovate the next generation of breakthrough technologies to achieve the step changes that will be needed for the power sector.
Our Focus
GE Vernova will focus, working with other industry participants, on bringing into service breakthrough technologies by the early 2030s to help achieve absolute emission reductions for the power sector's path to net zero.
Key Technologies
Post-combustion carbon capture improvements in cost, space and operating expense
Small modular nuclear reactors
100% hydrogen gas turbine capability across portfolio
We are in a transformative era of action not only for sustainability, but also for GE Vernova. With a continued commitment to innovation and technology as our North Star, I am optimistic about the path to improve our impact on our people, communities, and our planet.
Roger Martella
Chief Sustainability Officer